Shaking Hands Speed Networking @ Business Xchange Hub
• Lunch • B2B Networking • Extraordinary Prizes
Our SOLD OUT Meet the Members event is back, offering existing Shaking Hands members and the wider Croydon Professional network the opportunity to get to know one another, talk collaboration, and develop long-term business relationships to benefit the future small-medium community in Croydon.
With 50+ attendees, a sponsored prize draw and a delicious lunch in one of Croydon's newest central hubs, it's the perfect midday breather to restart a productive afternoon.
Date: Wednesday, 14th November 2018
Time: 11.30am – 1pm
Location: The Business Xchange Hub
Agenda:
11.30 – 11.45 : SH Members, Guest & Business Xchange Hub Residents Arrive
11.45 – 11.50 : A few words from our Sponsor, The Business Xchange Hub
11.50 – 12.40 : Speed Networking
12.40 : Lunch is Served!
12.40 – 13.00 : Extended Networking, Card Swapping and Conversation Round-offs
How does the Speed Networking format work?
On a seat-by-seat rotation, all attendees will have the opportunity to sit opposite fellow Shaking Hands members, and guests, learn about one another's businesses and talk about challenges, opportunities, and potential collaborative projects.
Lunch Menu (subject to changes):
Vegetarian
– Nachos, Guacomole, Salsa, Sour Cream Cheese
– Toasted Ciabatta with Chopped Tomatoes, Garlic and Basil
Meat
– Pulled Pork Sliders
– Beef Ale Pies
– Honey Glazed Chicken Wings
Fish
– Calamari with Rocket , Lemon & Tartare Sauce
– Lemon Sole Goujons
Vegan
– Green Beans with Cajun Spice
– Potato Skins & Dips with Vegan Cheese
Desserts
– Mini Victoria Sponge cakes
– Mini Crumbles
With Special Thanks to our Sponsor: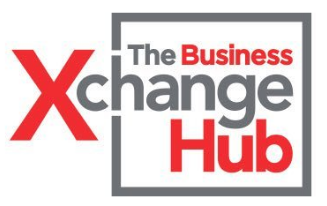 "The Business Xchange Hub Croydon offers stylish, flexible co-working and serviced office space along with meeting and event rooms accommodating up to 300 delegates."
Located just a 3-minute walk from East Croydon Rail and tram station, between Boxpark and the site of the new Westfield shopping development.
This event has already taken place. You may not attend this event any longer.