Shaking Hands – Membership Mixer with Mocktails
– Meet our Director, Robert O'Sullivan
– Get involved in Croydon's No.1 Network for Decision Makers & Directors
– Promote your business in the room
– Learn 'How To' Fine tune your Networking Strategy with ActionCOACH's No.1 Coach for Client Results, James Dodd
– Hear from the ONLY Network representing Croydon's Business Community on 5 Official Council Boards

We're excited to invite you to join us on the 5th of June for our second Membership Mocktail Mixer event of 2019. Vital to thousands of businesses success, Croydon makes up one of the most active business communities in the UK – But who's connecting these organisations?
– Hosting Over 3000+ attendees @ 60+ Events in 4 yrs, we're certainly committed to connecting! Hosting the best rooms for business, in the business.
Whether it's attending networking events, keeping your business in the loop with the latest happenings in Croydon, ensuring you enter Business Awards or taking advantage of all our Marketing, PR and exposure opportunities, this event will ensure you get the most from our free and paid services available as a Shaking Hands Member.
Keen to provide answers for your burning questions on how to get the most exposure for your business, the best rooms for you to attend, and getting the most from your Membership with Shaking Hands, this mixer brings you one step closer to the search for those missing sales!
Our Membership Benefits

> The ONLY network packing it all in One Place <
> Providing you PLUS two, FREE access to our 18+ Annual Events <
> Sending the latest Industry news straight to your inbox <
> Sharing opportunities through our comprehensive Business Calendar <
> Obtaining Croydon's best venues at better than market rates <
> Featuring your business in our 9000+ viewed Member Directory <
Mixer Run-through:
12.00 – Doors Open, Mocktails Shaken and Conversations Struck
12.00 > 12.25 – Warm Welcome to Guests attending the Mixer > Meet, Mix & Mocktail
12.25 > 12.30 – A Few Words from our Venue Sponsor > TMRW Tech Hub
12.30 > 12.50 – Introduction to Shaking Hands
Shaking Hands, who are we?
Who's in the room? Your chance to shout about you!
What we do @ Shaking Hands
'Actioning a Networking Strategy for best results!' James Dodd, ActionCOACH tips to developing a networking strategy
What we're up to, your future rooms!
Don't take our word for it
Group Toast to Croydon's Business Community
12.50 > 13.10 – 3D Print Demo from TMRW Tech Hub
13.10 > 13.30 – Extended Networking, Card Swapping and Conversation Round-offs
What's on the menu:
Mocktails Selection
The Shaker
Mr ROI
Ice Tea Media
TMRW's Unicorn
Our Venue
We are delighted to be partnering with TMRW Tech Hub, South London's largest Tech Hub and the home of South London Innovators.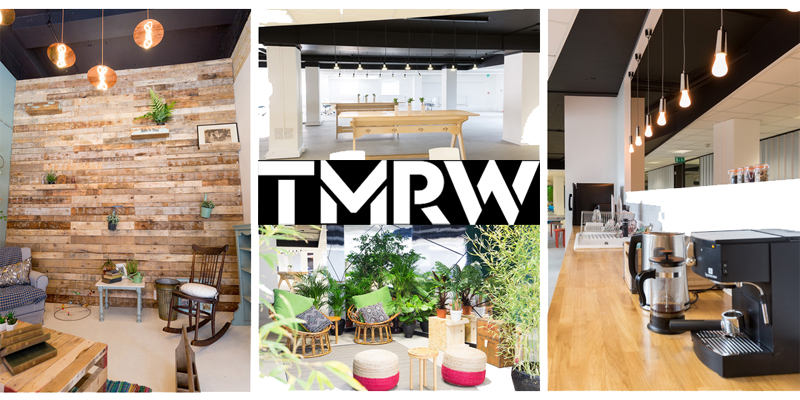 Special Thanks To
With a Special Thanks to James Dodd, ActionCOACH's 'Best Client Results, London 2018' Winner, sharing how to turn your networking into a company asset, getting the best Return on Investment (ROI) from attending and implementing your Networking Marketing Strategy this year!

---